Start of main content

13th International Conference on Power Electronics, Machines and Drives
10 – 13 June 2024 | East Midlands Conference Centre, Nottingham, UK
Call for submissions deadline: 7 February 2024
Submit your contribution
Take part in the conference that delivers the engineering solutions for the electrical revolution.
Power electronics, machines and drive technologies are continually growing in both importance and scope. 
Submit your contribution
The PEMD conference series brings together specialists across the sector to share learning and identify collaboration opportunities. PEMD is especially renowned for bringing together industry and academia, to turn research into tangible products.
When you attend PEMD, you will meet engineers from around the world who research, commercialise and develop the technologies and applications of electrical drives, machines and power electronic systems.
PEMD 2024 is open for contributions of papers, tutorials or special session proposals until 7 February 2024.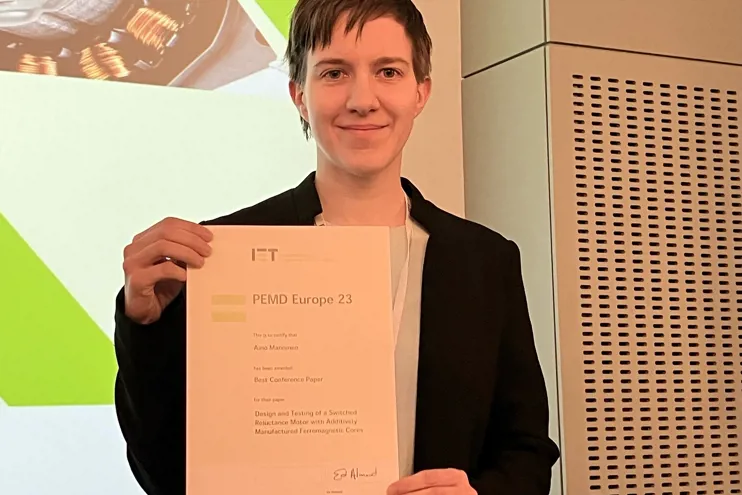 Best paper winners
Congratulations to the winners of the PEMD 2023 Best Paper prizes!
Overall best paper:
Design and Testing of a Switched Reluctance Motor with Additively Manufactured Ferromagnetic Cores
AinoManninen, VTT Technical Research Centre of Finland Ltd
Best student paper:
Down-Scaling of Drive Cycles forExperimental Drive Cycle Analyses
Pawan Kurma Dhakal, Graz University of Technology
Best industry paper:
Analytical Loss Model of aThree-Level WBG NPC Inverter Comprising Reverse Conduction, Dead Time,Modulation Schemes and Switching Energy Analysis
Simon Quergfelder, Fraunhofer Institute forIntegrated Systems and Device Technology
Best poster:
Accuracy Evaluation of Miner'sRule to Predict Electrolytic Capacitor Damage: Insights From AcceleratedLifetime Tests
Siebe Paesschesoone, KU Leuven
Raise your brand's profile at PEMD
Whether it's lead generation, brand awareness, thought leadership, a new product launch or geographical expansion you have in mind, our team will work with you to build a bespoke sponsorship and exhibition package that best helps you achieve your aims.
Sponsorship and exhibition opportunities